To hire a textile quality provider or to do it yourself, that is the question? Whether you're a small, medium or large sized retailer, there are many benefits associated with hiring a textile quality provider, the main attraction being the cost benefits involved.
There are however many other factors other than costs to consider before making your final decision. Join us as we explore the difference between the two and explore what your options are.
Before we go on, take some time to answer the following questions:
Am I tackling quality solutions that are completely above my level of expertise?

Can my quality provider help me achieve ROI in ways that I can't?

Am I spending too much time on poor quality processes that are holding me back?

Have I experienced quality defects in my products in the past?

Are my current quality management efforts meeting the set quality requirements?
These questions should give you a better understanding of where you stand in terms of handling your brand's quality management.
Hiring a Textile Quality Provider
If your answer to questions 1, 2, 3 & 4 was 'yes,' hiring a quality provider is a step in the right direction for your brand. You want the quality of your products to be excellent, not average and this can be achieved through working with a third-party quality provider.
As mentioned before, in addition to cost-effectiveness, working with a third-party quality partner has many benefits for your brand. As a retailer, outsourcing simply allows your quality provider to manage a piece of your business, which will in many ways relieve any internal pressure that your brand may be experiencing. This lets you meet internal goals and focus on what you're already good at, which doesn't necessarily have to be quality. Rather than implementing poor quality management systems that may have an adverse effect on your brand, outsourcing allows you to work with experts who know the tricks of the trade in the apparel industry.
You have the option of hiring a textile quality provider to manage your entire supply chain or to focus on specific areas such as textile laboratory testings, textile inspections or QMS audits. For retailers importing from overseas, working with a quality provider allows you to have those much needed extra set of trained eyes on the floor without having to make the trip to the factory yourself. This location advantage allows you to have an around-the-clock business operation, resulting in quicker turnaround times, efficiency and products with better quality.
Doing it Yourself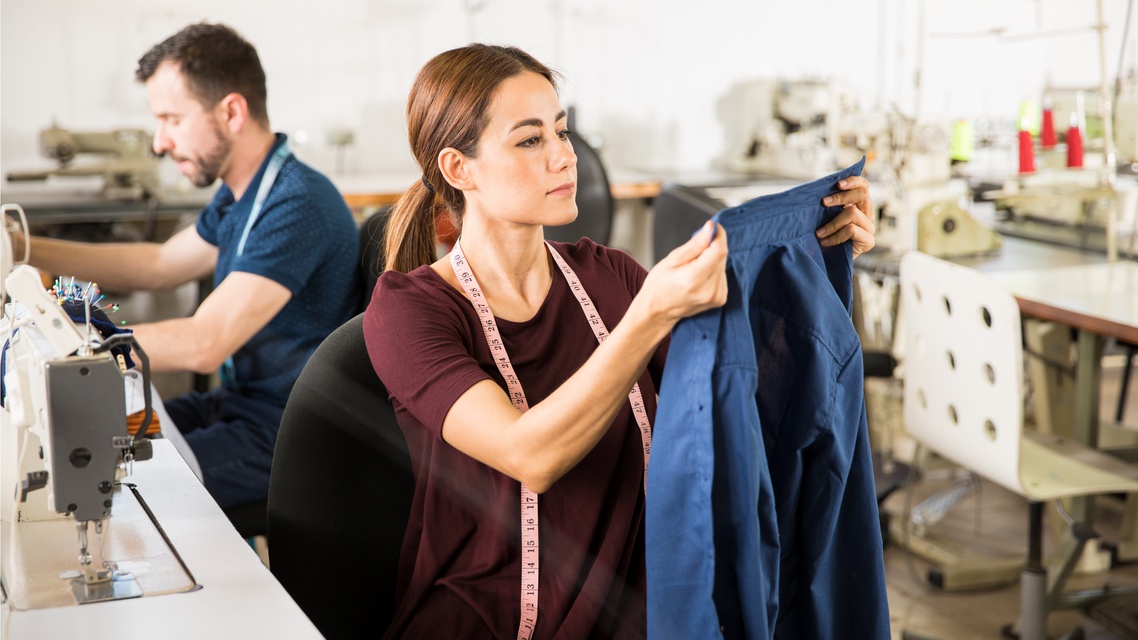 Let's reflect back on the questions we asked you at the start of this blog post. You may have answered 'yes' to question 5 and may already be aware of the advantages connected to hiring a third party quality provider, but are perfectly satisfied with your internal quality management team and systems. However, many extra hidden costs are often overlooked and when cautiously analyzed, can be higher than the cost of outsourcing quality. Not only will you be paying for the direct costs involved such as your QC team's salaries, benefits, and insurance but you'll also be paying for indirect local and headquartered management fees that are incurred.
You do not have to decide only to outsource or only to insource your quality and could opt for a hybrid between the two. However, if you decide to stick with solely insourcing quality, here're a few reasons as to why you should still consider working with a quality partner even though you already have in-house QC/QA employees:
It may be cheaper to work with a quality provider in some areas, rather than having to endure the cost of flying out one of your own staff members.

It is important to avoid too much factory acquaintance with factory representatives to prevent inspectors from getting 'too comfortable.' This is done by regular rotation of quality management inspectors.

If you find that you have multiple orders at the same time, you may not have enough QC staff to manage all the assignments.

It's never a bad idea to double check the performance of your internal QC staff.

Consultancies that specialize in textile quality control practices have more technical experience with specific products than buying offices.

Quality providers offer scalable benefits allowing you to have the freedom to use as much or as little of their services as you need.
Whether you decide to enlist the services of a third-party quality provider or to manage quality internally, it's important always to make quality a top priority. Working with quality providers will certainly meet and exceed your quality standards and will give your brand a competitive edge.
Do you have any questions regarding hiring textile quality providers? What is your experience working with quality partners? Feel free to leave a comment below, and we'll happily assist!
{{cta('3e290539-06e3-499a-8278-b4b449b8da41')}}