In the apparel industry, a quality product goes a long way in ensuring the success of your brand. Textile quality control leads to profits and sales, and as you nurture relationships with your customers, your brand begins to enjoy customer loyalty. As your brand continues to grow and gain recognition within the industry for producing products with exceptional quality, you gain an advantage over your competitors.
But, many quality managers may be under the impression that if you improve quality, you have to increase your costs. This notion is an old school misconception that is still widely believed in the industry.
The Traditional Mindset
Traditionally, buyers and manufacturers in the textile industry believe that only two ways of increasing quality standard exist:
The cost of spending more time on writing and enforcing procedures.

The cost of enlisting more human resources for

inspection activities

.
However, many manufacturers and buyers don't realize the root of increased costs does not lie in the cost of improving quality control, but rather the cost of NOT improving quality control. This is referred to as the Cost of Poor Quality (COPQ). They are unaware of the full costs of external failures, which is when a bad product is shipped out and internal failures when bad products need to be stopped and sorted out before shipment. Having a high defect rate is more expensive than ensuring quality control.
In our previous blog post, we went into detail about the COPQ. But a few examples of such costs are:
Re-inspection and re-testing after failure

Discounts given to customers

Redesign, scrap, and rework of faulty products

Safety hazards

Product recall, delay in shipments and disruption of production planning

Loss of customer loyalty
Moreover, in an attempt to maximize profits and keep up with the industry trends, buyers and manufacturers reduce manufacturing costs and rush products through the production process to get products in store as soon as possible. This leads to an overall loss of quality control which could easily damage the reputation of your brand.
The bottom line is that apparel quality management is not expensive in the long run, as it minimizes the cost of poor quality which leads to an increase in profits.
Improving textile quality control without increasing costs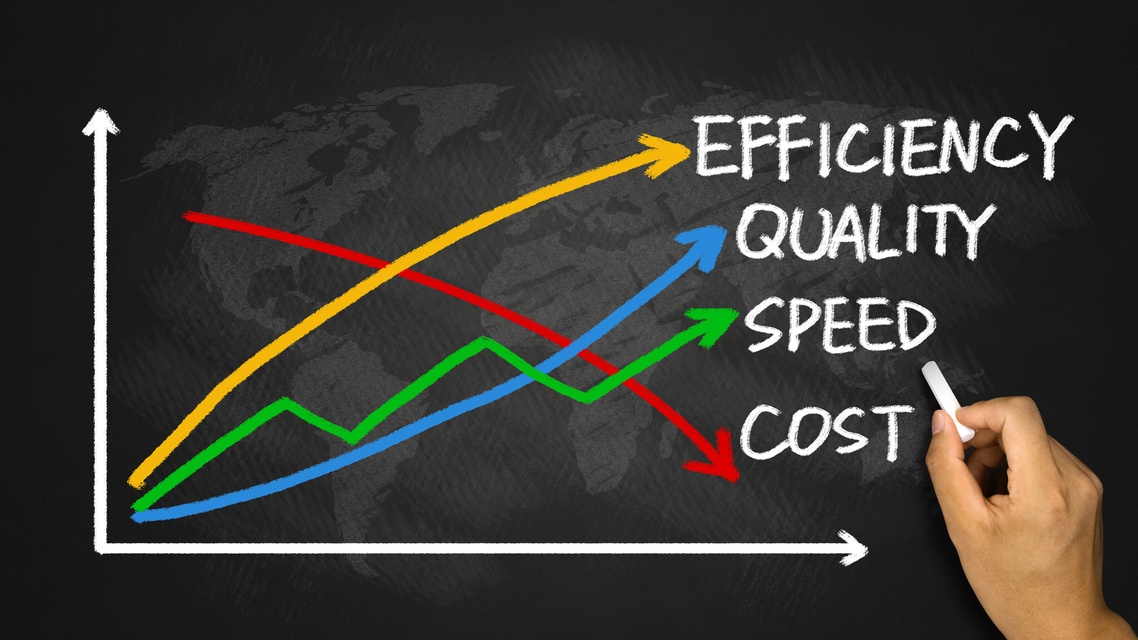 Maintaining quality control in your apparel supply chain can be done without increasing unit expenses in a number of ways:
Define and streamline current processes by determining what works and what doesn't. Determine if there is any room for improvement and if there's anything you can change to increase efficiency.

Document all processes and new procedures to fully understand what you do and how you do it which in turn promotes continued consistent results.

Produce products that are less intricate to make which will lead to a product with a lower chance of being defective.

Working with

textile quality providers

has

many benefits

for your brand. With years of experience in the industry, they are able to manage the quality control section of your business effectively.

Hire quality managers and employees with competence who acquire the necessary knowledge, skills, experience and qualifications to ensure quality throughout production processes.

Follow a disciplined system in which you plan, monitor, evaluate and measure results to ensure continuous improvement in the quality of your employees, manufacturing equipment, processes, and products.

Implement a preventative maintenance plan in which you routinely inspect your production equipment to fix or replace any worn or broken components. This is crucial for avoiding downtime or extra costs which save you money in the long run.

Detect any problems as early on in the production process as possible to determine the root cause and execute corrective actions immediately.
Preventative measures and costs are imperative for keeping quality control costs low. Whether your brand does textile quality control internally or enlists the services of a quality provider, identifying the cause of a quality control issue at the source and fixing it is usually ten times cheaper than only picking it up later on in the production process.
Do you have any questions on the costs of textile quality control or apparel quality management in general? Get in touch by leaving a comment below. We'd love to hear from you.