Fast fashion has taken the world by storm.
Consumers are thrilled to be able to pay next to nothing for a trendy item that they'll probably only wear once or twice.
But, do you have any idea who is making your garments?
Read on as we explore the textile industry in India, and take a closer look at the hands responsible for your perfectly stitched clothes.
The Textile Industry in India
According to the India Brand Equity Foundation, their Textile Industry & Market Growth in India report states that India's textile industry employs about 40 million workers and 60 million indirectly with exports totalling up to 40 billion USD during 2015-2016.
India's garment industry dates back several centuries, making it one of the oldest industries in India's economy which is the second largest employer after agriculture.
Contributing to approximately 11% of today's exports, India's textile sector is worth around 108 billion USD and is expected to reach 223 billion by 2021! In addition to this, the India Brand Equity Foundation declares that the textile sector makes up 5% of India's Gross Domestic Product (GDP) and 14% of India's overall Index of Industrial Production (IIP).
India's textile industry is unique when compared to other industries in the world. This is because it is closely linked to the agriculture sector due to the need for raw materials such as cotton for garment production as well as the ancient culture and traditions of the country that are still heavily implemented in the textile sector.
India can produce a variation of products that are suitable for different market segments within India and around the world. This, coupled with cheap labor makes the country an attractive destination for renowned brands to manufacture their merchandise.
However, this has lead to many cases of exploitation, unfair wages, unsafe working conditions and even death which has recently sparked campaigns in the media aimed at raising concerns and making consumers aware of the people who are responsible for making their garments.
The production of garments in Indian factories requires thorough monitoring systems of quality compliance and timing. All brands should be responsible for social compliance and ensure that they protect the health, safety and fundamental rights of their workers but this isn't always the case in India's textile industry.
Traditionally, India is known for the production of embellished garments which are embroidered, beaded and produced for high-end fashion brands. This type of output requires a lot of handwork, and in some cases, these garments are produced at worker's homes or in an environment that falls out of social compliance monitoring.
The lack of transparency in factories' supply chain is a cause for concern.
The production of fast fashion in India also follows a trend of subcontracting where mid-sized factories are split into several production units which results in risks for workers and poorer working conditions as social compliance can't be monitored.
In India, there is a large wealth gap and some workers from poorer areas such as Bihar or Orissa are ready to work in poor working conditions to simply make a living. Therefore, it is essential for garment manufacturers in India to address these issues and monitor production from start to finish concerning quality, sub-contracting, and social compliance. Sadly, this isn't always the case.
Garment factory conditions in India
Non compliance with labour management is a recurring problem in the apparel industry, and even though working conditions have improved in many manufacturing plants, the problem persists.
There are countless reports of garment workers who suffer horrific accidents which could easily have been prevented by their employers.
From Indian workers who have lost all their fingers on one hand, to reports of modern forms of slavery including child slavery in the spinning mills of South India where young girls and women are forced to work for employers who lock them up in controlled hostels and withhold their wages. These women face exploitation, sexual harassment and work extremely long hours for unfair wages.
In November 2016, 13 workers were killed in a fire in a suspected illegal garment factory manufacturing leather jackets on the outskirts of Delhi in India. Sadly, many of these workers are still fighting for compensation after these terrible accidents, yet to no avail. These aren't isolated incidents, as poor workplace safety and exploitation are common in India.
Badly ventilated work areas, run-down factory building conditions, faulty electrical wiring with many short circuits, system overloads and locked emergency exits due to fear of theft are all reasons for these lethal traps that workers find themselves in.
Moreover, cotton farmers in India face immense pressure due to the rising costs of genetically modified seeds, pesticides, and fertiliser which has lead to 270,000 Indian cotton farmers committing suicide since 1995.
Who is making your garments?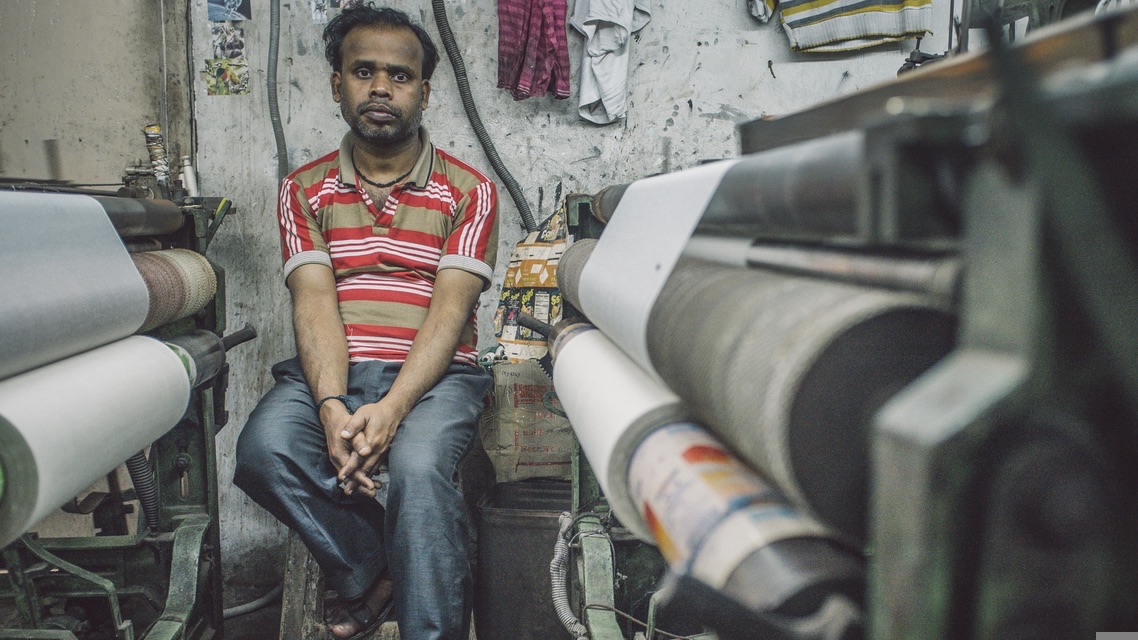 It's important for all stakeholders in the apparel industry to realize that that incredibly cheap pair of jeans may have been a bargain, yes, but they've gone on a long journey at the expense of exploited and unfairly treated garment workers.
Does lower prices and higher profit really mean more than the lives of the cotton farmers, weavers, dyers, spinners and sewers whose hands these garments have passed through?
The series of 'Show Your Label' campaigns which were held earlier this year is an example of the campaigns Fairtrade India initiates each year to raise awareness about the appalling garment factory conditions in many developing countries.
The campaign encouraged consumers and celebrities to wear their clothes inside out and reach out to their favourite brands via Twitter, Facebook, Instagram, etc. and ask:
"Who made my clothes?"
What's shocking is that many brands that sourced clothes from developing countries weren't aware of the conditions labourers are forced to work in.
This, however, is no excuse.
H&M is one of the first worldwide brands that promoted transparency by making its supplier factory list as well as second-tier suppliers available to the public.
It shouldn't take fatal tragedies for Indian garment labourers to earn the right to work in safe conditions and be treated fairly.
More brands should actively eliminate this problem from their supply chain and work towards a more transparent and sustainable future.
If you'd like to comment on the state of the textile industry in India or have any general questions about the apparel industry, please get in touch!
We'd love to hear from you.
---
{{cta('1daa5b6e-a92e-45d8-b980-ae4b6f5e3ef9′,'justifycenter')}}